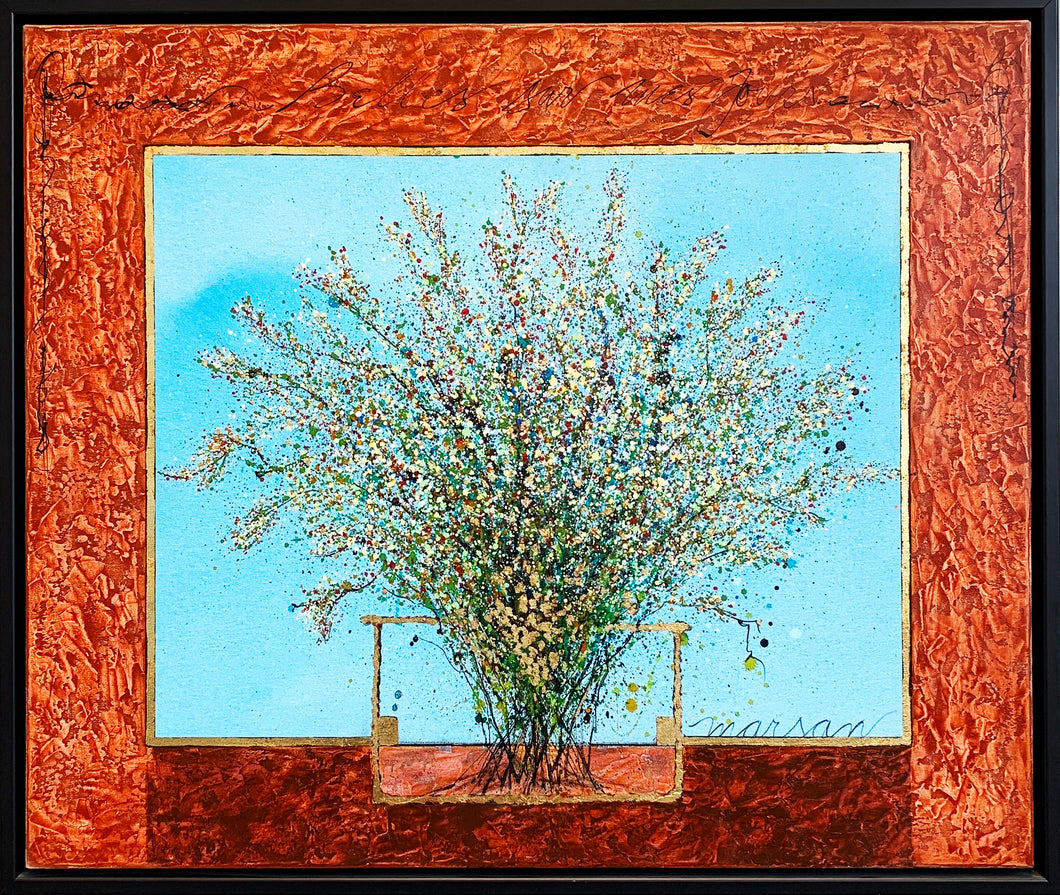 Belles Sur Mes Jours mixed media by artist Lyse Marsan
JTG #:
Regular price $2,500.00 Sale
30" C 36" Unframed 
32" X 38" Framed 
Lyse Marsan is a Quebec-born artist who has been devoting herself full-time to her craft since 1991. She began her artistic quest more than 40 years ago, studying in private workshops and public institutions before moving to Europe to perfect her skills. 
 In France, her talent was acknowledged with an award of the gold medal for Merite et devouement francais au titre des arts in 2002. Lyse is also a member of many provincial, national and international organizations and in 2013 was honored with the distinction of Grand Master of Fine Arts by the Academie Internationale des Beaux-arts du Quebec.

Lyse relies on symbolism to create dynamic environments from which dreamlike animals, charcters and prismatic colors emerge. Her passionate nature and keen perception allow her to expose the hidden truths of her subject matter. Regardless of whether she is working in oil, acrylic, pastel, charcoal, watercolor or ink, she seizes the essence of each passing moment.