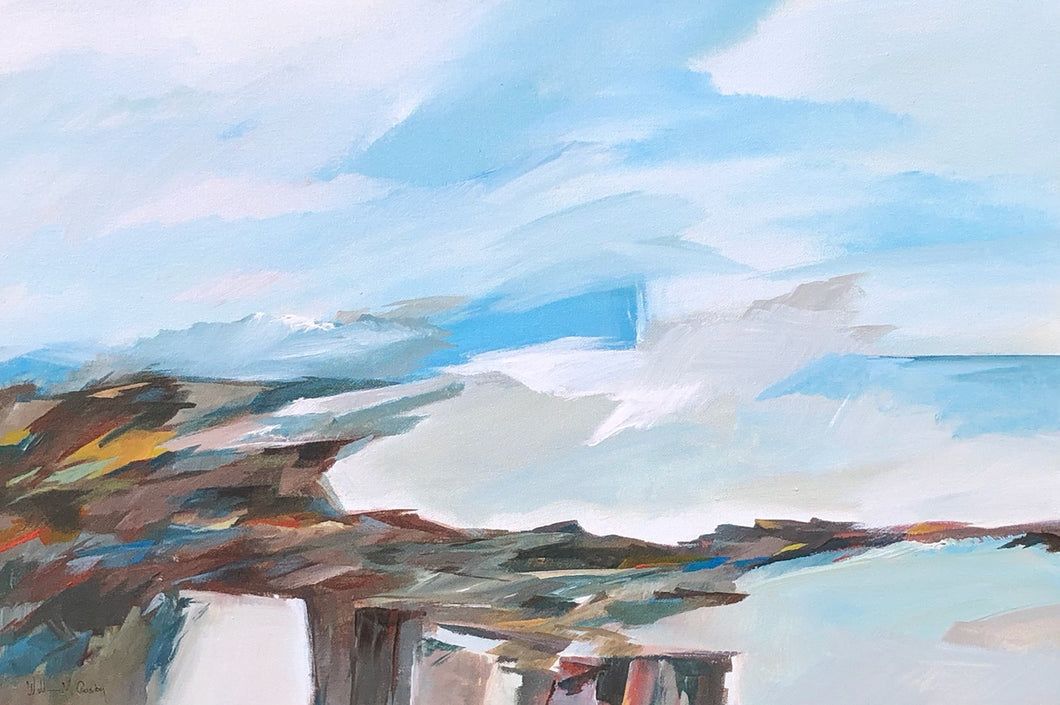 Beyond - William Crosby
JTG #:
Regular price $3,000.00 Sale
20" x 30" Gallery Wrapped 
Acrylic on Canvas 
by William Crosby
  William Crosby has made his life an artistic pursuit. Developing from Realist painterly influences to abstract landscapes informed by Abstract Expressionism, Crosby's landscape-oriented paintings are gripping. Though he spends as much time as possible immersing himself in the out of doors, the paintings are a product of his memory and imagination and are accomplished in the studio.