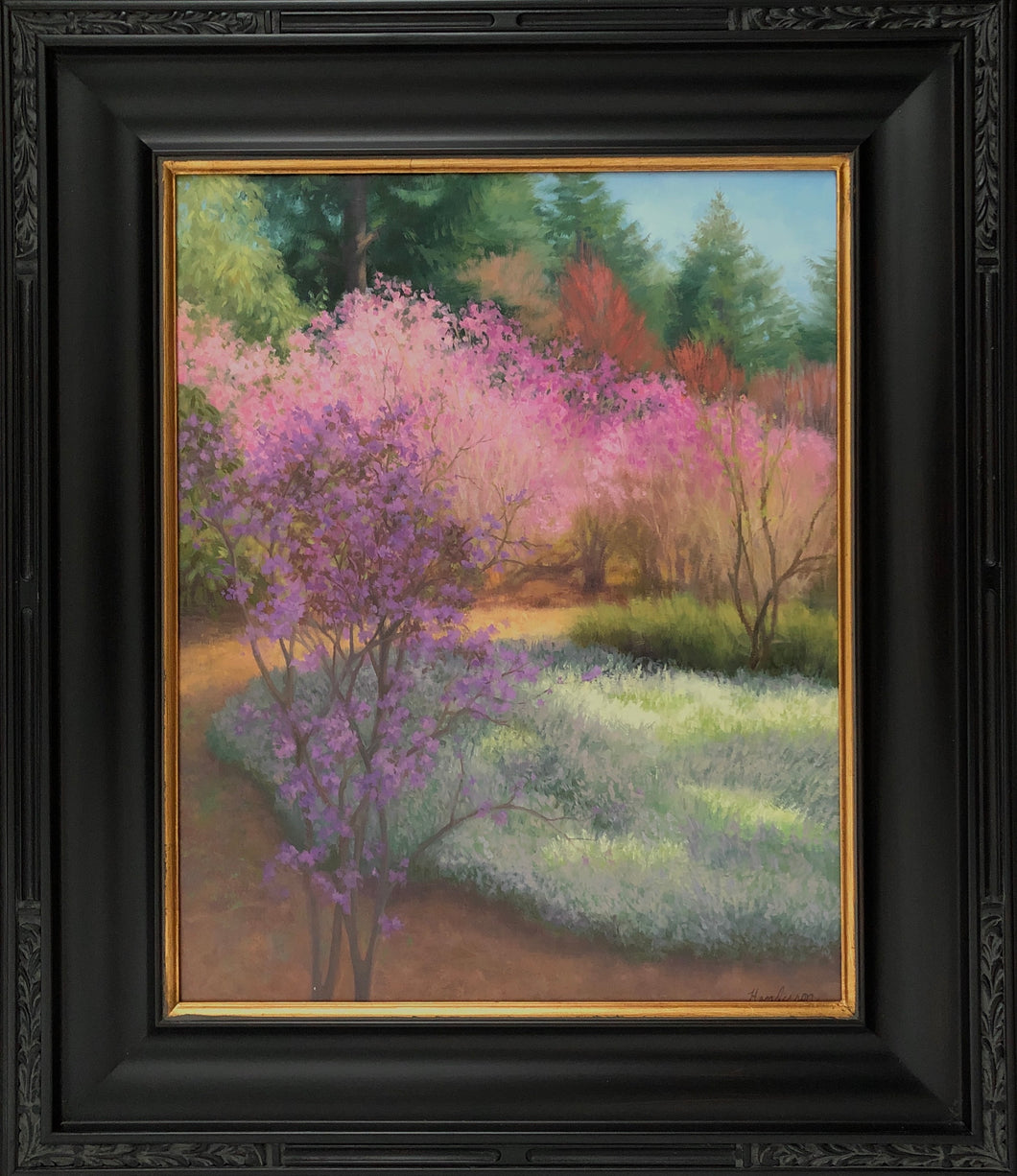 Early Bloomers - Kristina Henderson
JTG #:
Regular price $1,500.00 Sale
16" X 20" Unframed
20" X28" Framed
Oil on Canvas
Statement from the artist Kristina Henderson
Not far from my home is a public garden called The Rhododendron Species Botanical Garden. This is not a formal
garden but a wonderful collection of rhododendrons from all over the world planted naturally. Every turn on the
property results in another "ahh" moment for me. These pink rhododendrons are some of the first to bloom in
March, and who doesn't enjoy colors to remind us of spring! I love these flowering shrubs so much so we
planted about 17 in our small 50' x 40' backyard. I hope this painting brings spring into your home all year!