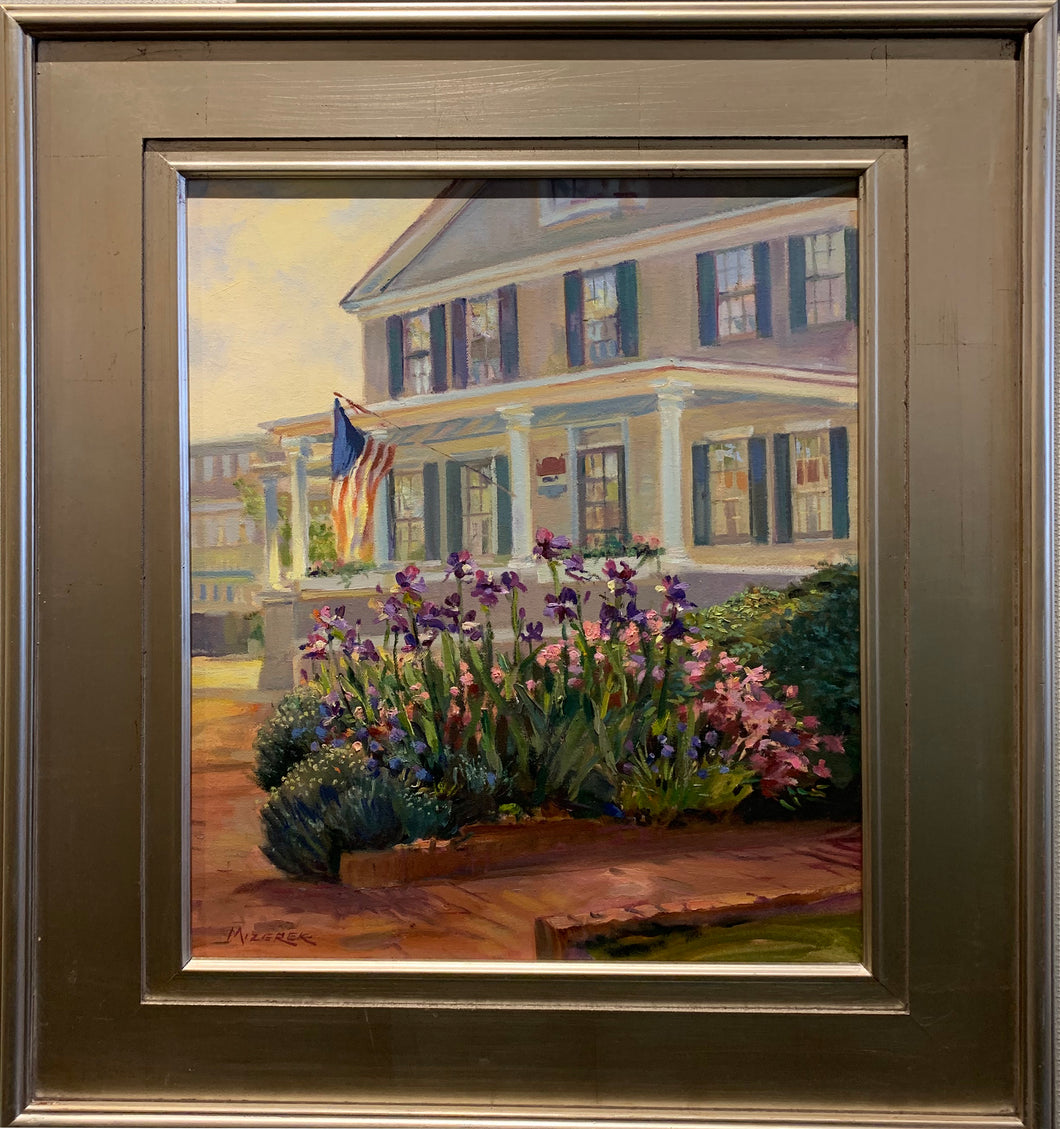 Edgartown Garden painting by Leonard Mizerek
JTG #:
Regular price $3,400.00 Sale
20" X 16" Unframed
28" x 24.5" Framed
Oil
Mizerek is an American Society of Marien Artist fellow, in addition to a Guild of Boston Artist and National Art Club Artist Member, known for his colorful, luminous seascapes and expressive brushwork, paints on site from exotic locations throughout the world.  LEONARD MIZEREK, nurtured his artistic love of nature while growing up in the Brandywine Valley. As a young boy, he often went painting along the Brandywine River, deriving inspiration from the countryside of nearby Pennsylvania. His early influence was with the New Hope Impressionists School.