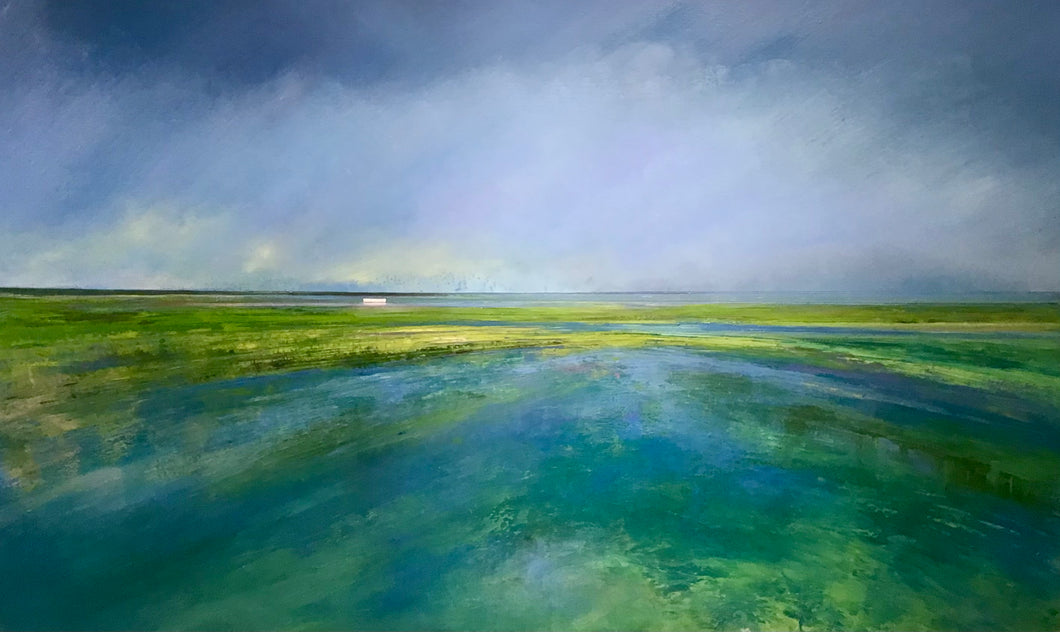 Infinite - Artist Michael Marrinan
JTG #:
Regular price $6,200.00 Sale
30" x 48" Gallery wrapped
Oil on Linen
Born in London in 1966, Marrinan is an established artist working in oils  both on linen and copper.. Marrinan studied in London in the 1980s and has lived and painted in many places since then including Thailand, Spain, The Caribbean and his native England.
Marrinan has an extensive client list both nationally and internationally.. His works have hung in The Sarasota Museum of Art, The Fine Arts Works Centre in Provincetown and The Castle Hill School of Art in Truro.  His work has been featured in several magazines including Costal Living, Chatham Art Magazine, The Provincetown Banner and Boston Magazine..
" One is entranced by  the  subtle dawn light, the bright enveloping morning sky, the warm intoxicating smell of nature in the early summer months.   How could one not paint that!"

" My paintings are a collaboration of the elements that I witness each day.... The light, the solitude, the peace and harmony that dance and meander in each other's space.   I try to bring this dance to each painting, It is what I believe draws people in that matters to me, the familiarity of colour and the awakening of the senses.  If this is achieved then as the artist I am content"