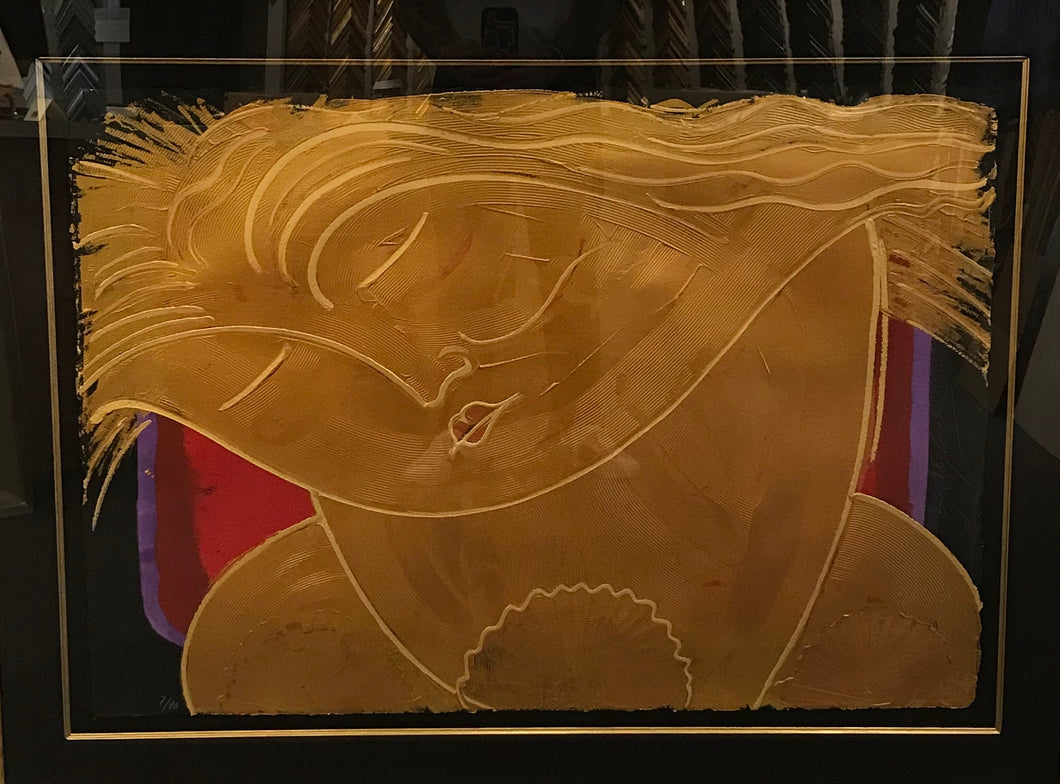 Innocenza by Gaylord Soli - Lithograph
JTG #: 46886
Regular price $3,200.00 Sale
Gaylord Soli was born in 1939 on a farm in North Dakota, shortly after his parents emigrated from Oslo, Norway. At the age of three Gaylord's family relocated to Los Angeles, California. While he has made Southern California his home 
Much of Gaylord's earlier years were spent on adventures around the globe. These quests encompassed camera safaris to the Kalahari Desert of Africa, anthropological research on the native tribes of the Amazon River, studies of Mayan ruins of Chitchen Itza in the Yukatan Peninsula, and the ancient world of Alexander the Great, from Syria to Mongolia. 
All of these places and experiences have had a causal effect leading to the exotic nuances, romantic spirit, and sometimes a primeval quintessence found in Gaylord's paintings. Gaylord himself is quoted as recognizing the profound influence these early experiences have on his art: "I have been fortunate to have traveled the world extensively. This has allowed me to explore and experience primitive cultures. I think my art reflects these experiences." 
Gaylord's artwork is imbued with a feeling of freedom and spontaneity in both image and technique. Thematically, an idea is allowed a metamorphosis, to expand and grow as the work is executed. Lines, figures, textures and colors evolve as the work progresses until the final stroke makes the statement of completion.