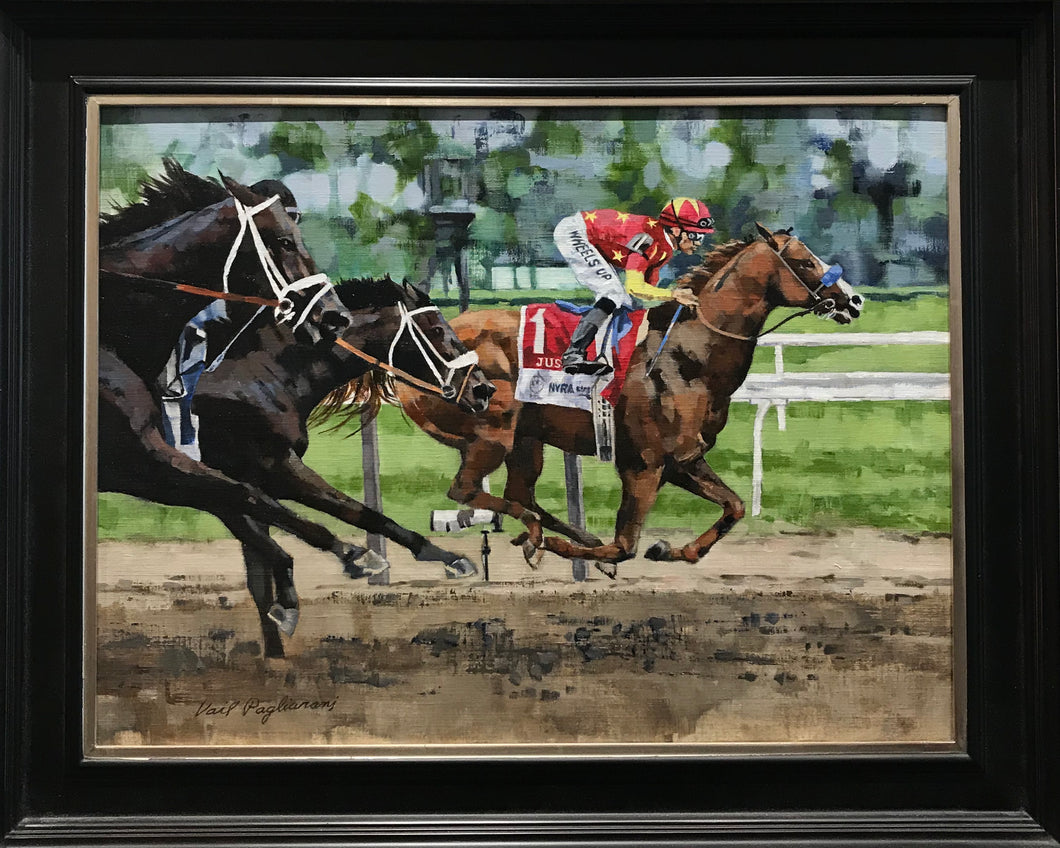 "Justify, Belmont Stakes" by Vail Pagliarani
JTG #: 50720
Regular price $3,800.00 Sale
Framed: 24'' x 30''
Unframed 18" x 24"
Cape Cod native Vail Pagliarani is known for expressive painterly landscapes and coastal marines.
He had the good fortune to meet his mentor, the accomplished painter and instructor Marshall Woodside Joyce
while attending Butera School  of Art. At Marshall Joyce's urging and encouragement, Vail entered and won his
first serious award at the age of 18 at the Copley Societies student exhibition in Boston. 
After initially honing his drawing and painting skills as a commercial illustrator for a number of years, his interest
eventually turned to fine art painting full time. Vail met a second noteworthy mentor, Robert Douglas Hunter during
this transition period. Hunter became a close friend and his critiques were instrumental in elevating the work to a
higher level. Vail paints on location throughout New England.
"Merely depicting a realistic representation of a landscape is not the primary goal. Evoking an emotional connection,
something inspired by that wordless center that a painter feels with paint, is the underlying reason to create. Given
enough years of practice and effort to your craft, something deeper is possible, the visual voice spoken with paint.