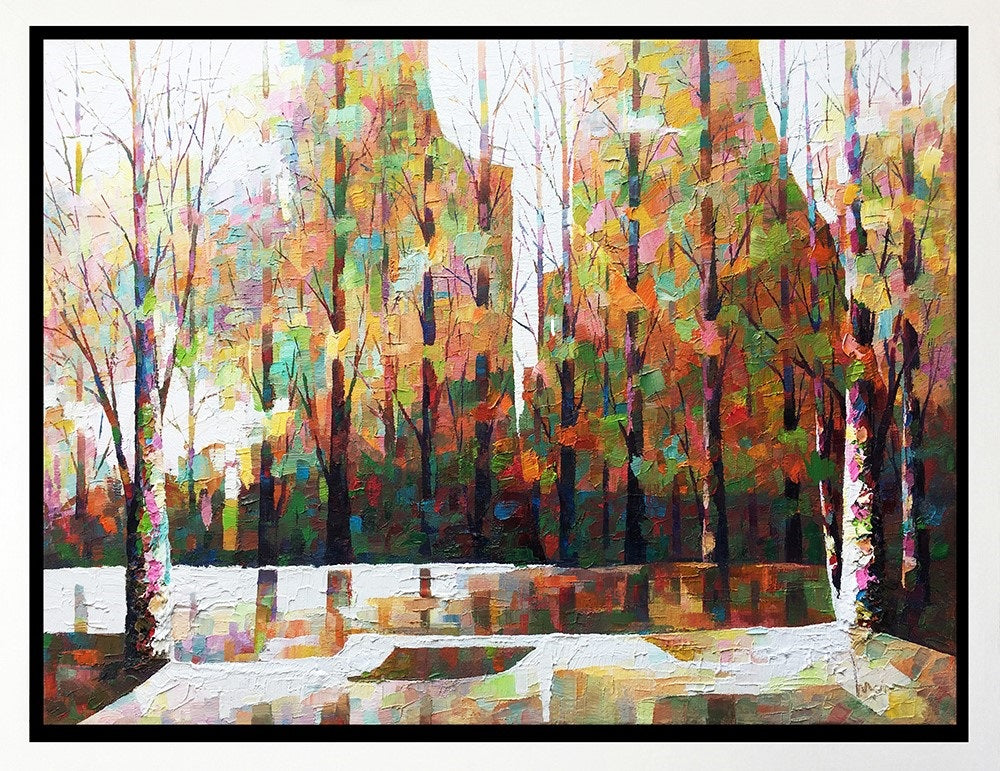 L1216#12 - Man Wai Wu
JTG #:
Regular price $1,420.00 Sale
Title - L1216#12
Medium - Oil on Canvas
Painting Size - 16" X 12"
Framed Size -18 1/4" X 12 1/4"
1984 completed an extension course in basic 3-dimensional design workshop at the Hong Kong Polytechnic. In 1989 he was awarded in Hong Kong Urban Council Fine Arts Award (Sculpture). He was recognized by the Hong Kong Museum of Art with the Urban Council Fine Art Award in the Urban Council Sculpture Design Competition in 1994 (Category I & II, Hong Kong City Hall and Salisbury Garden Hong Kong). 1995 won the full "Free Man Fellowship" to exchange experience in USA and worked in Vermont Studio Center (USA) in 1996. His works were selected by Hong Kong Museum of Art "Hong Kong Artists Series Exhibitions" in 1995. He had been appointed to be a judge of Hong Kong Art Development Council and immigrated to Canada and working on his creative works in 1998. In 2004 he won the chance to representing Canada to join the "International Stone Sculpture Symposium" hosted by ECHO research Institute. Since 2002 he won several awards from painting exhibitions in Canada and the United States.