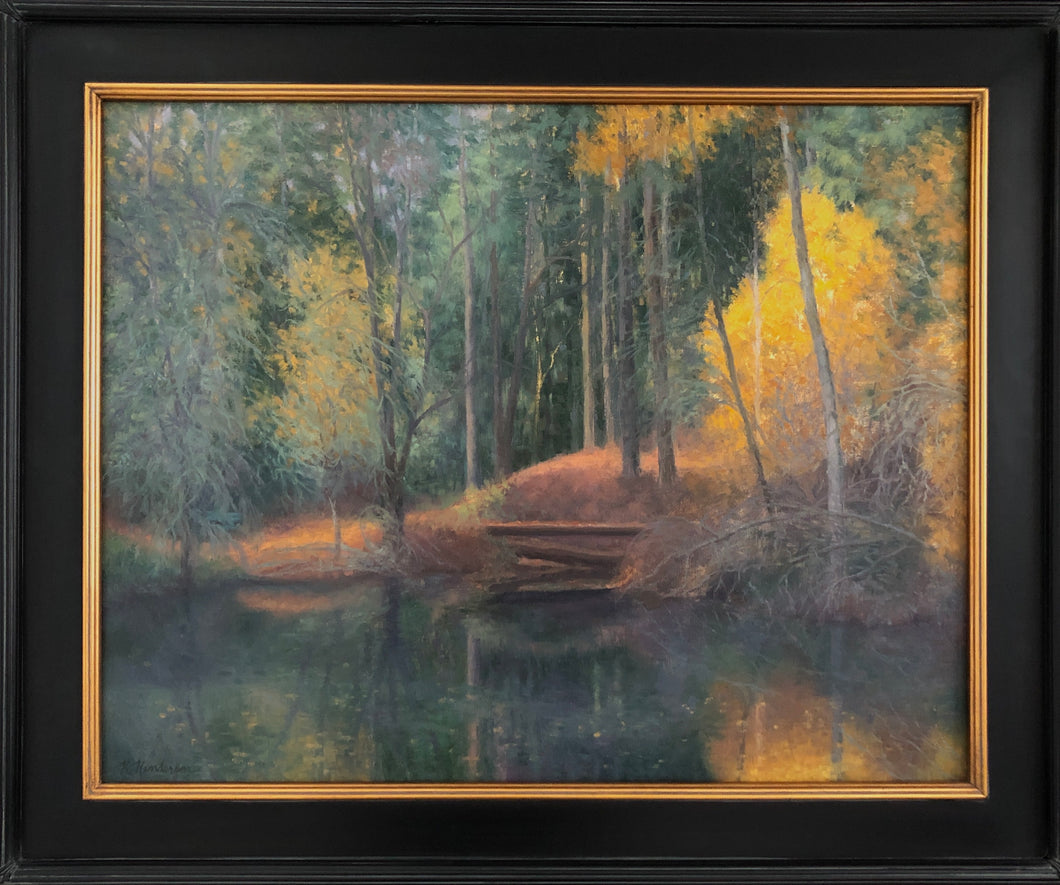 LAKE LOIS GOLD - Kristina Henderson
JTG #:
Regular price $2,700.00 Sale
22" X 28" Unframed
28" X 34" Framed
Oil on canvas
Statement from the artist Kristina Henderson
Just a 10-minute drive from my home is a small park called Lake Lois. We've driven by it many times but it never
caught my eye until last November. Many of the leaves had already fallen but the one maple to the right was at
its peak of color. I couldn't have orchestrated the lighting any better than mother nature! The sunlight streamed
in from the left lighting the hillock that leads the eyes to the maple tree all dressed in gold! The lichen growing
on the branches of oak trees looks like lace and added an ethereal feeling. I had 2 hours to paint a small version
on location before the light changed too much I completed the larger version in my studio from my study, a
typical process for me.