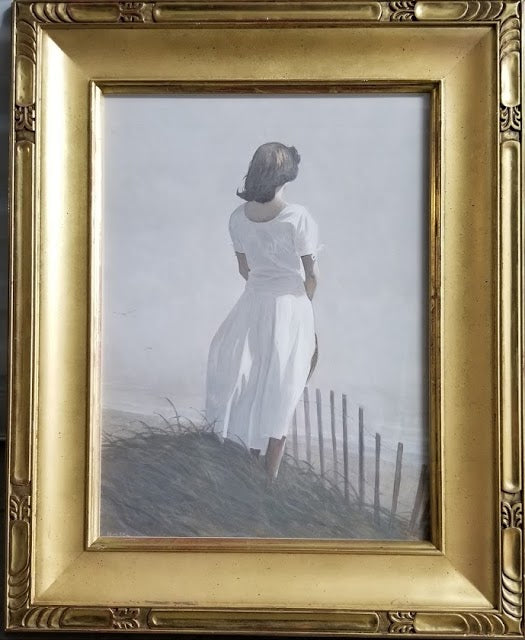 Looking Out - David Schock
JTG #:
Regular price $2,400.00 Sale
16" X 12" Unframed
21" X 16" Framed
Tempera on Canvas


David Schock was born in Boston, Massachusetts in 1962. He holds a degree in Fine Arts from the University of Massachusetts, studied at the Exeter College of Art in England, and at the Art Students League in New York.  His instructors included British painter Michael Mayer, and American portrait artists Nelson Shanks,  George Passantino, and Aaron Shikler.  He began his professional career taking commissions as a portrait painter, and continues to do so, specializing in informal portraits of children.