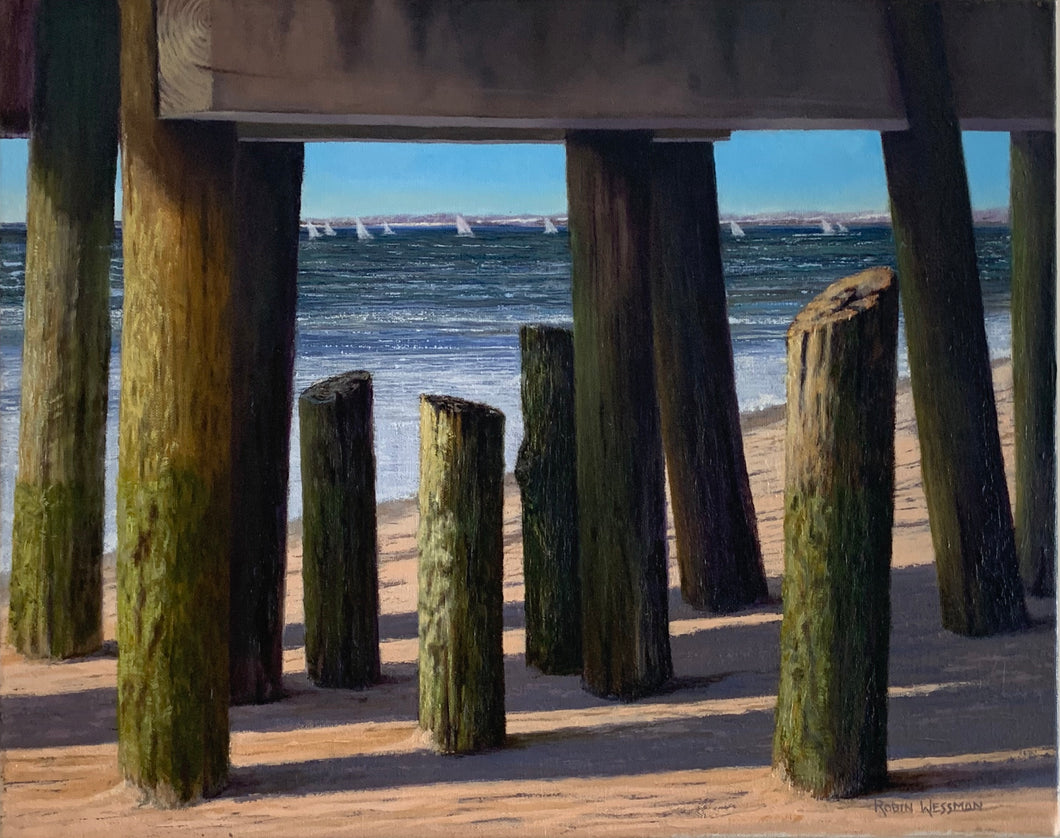 Looking Through - original painting by artist Robin Wessman
JTG #:
Regular price $2,250.00 $1,688.00 Sale
16'' x 20'' Unframed 
Oil 


Artist's Statement
As a contemporary realist painter, I paint a variety of subjects that inspire me and have potential for a shared experience with viewers.  Regardless of the subject, I believe that the true measure of a painting's value is whether the viewer has an immediate and intuitive connection on some level when they see it. That's the challenge!  This is the path I chose many years ago and I am mindful of how difficult and elusive that can be, yet I love to paint and work every day to achieve that goal.
In the last few years my work has centered around still life painting, however I am also inspired by my surroundings and paint the natural beauty of the New England coastline where I live.  In addition, I spend a considerable amount of time on figurative painting and portraits.  The one constant in all my work is the exploration of light and how it affects form and creates atmosphere.  My paintings are inspired by what I see and how I feel about the world around me.  They are also fueled by imagination, experience and continuous development. I paint objects or scenes that fit my narratives and have the potential to go beyond the obvious and inspire viewers to see more than an accurate depiction of the subjects. I enjoy the challenge of examining my subjects more closely through the process of painting and discovering new ways to express my ideas. My desire to push technical craftsmanship along with emotion and implied narrative is what excites and drives me as a painter. My intention for every painting is to seize the viewer's attention and hold them long enough to think or feel some connection that gives them pleasure.