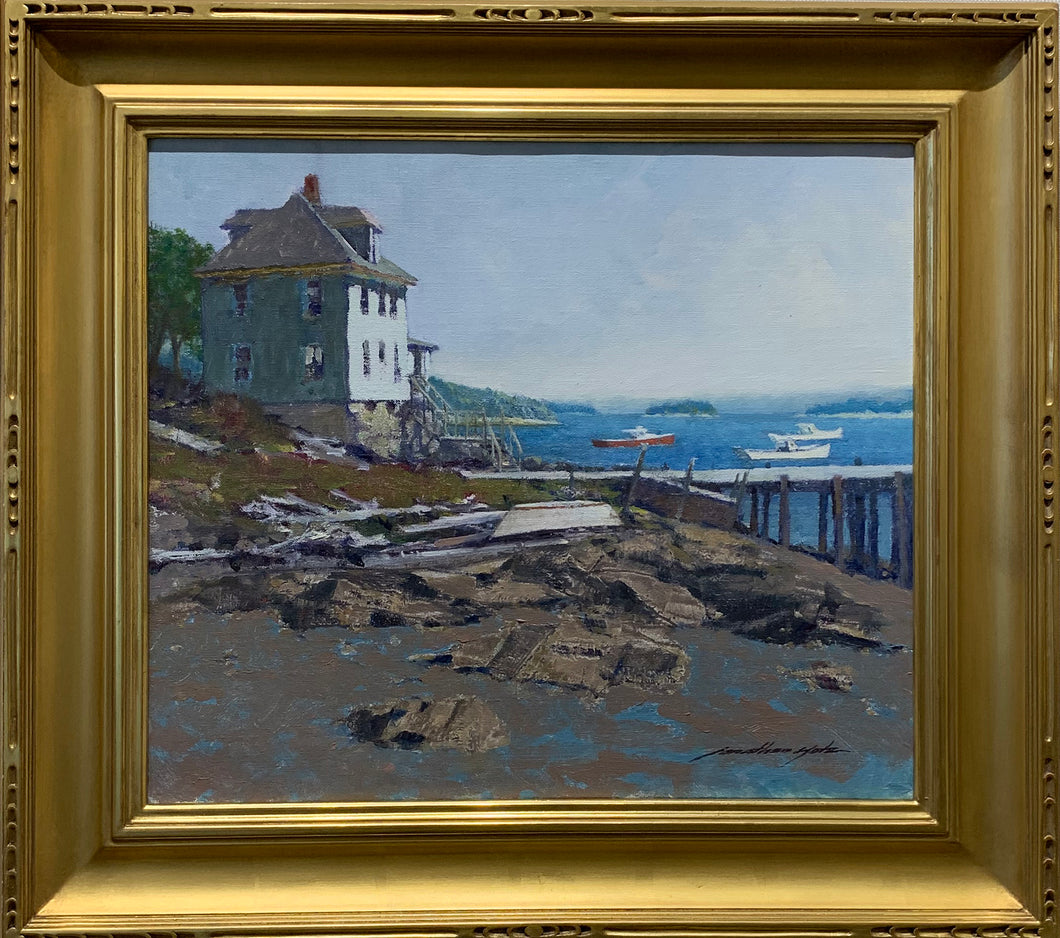 Low Tide Stonington Fine Art by artist Jonathan Hotz
JTG #:
Regular price $2,800.00 Sale
16" x 18" Unframed 
22" x 24" Framed 
Oil on Linen 
by Jonathan Hotz 
  JONATHAN HOTZ  was born in Boston, and grew up in Spencer, MA. He attended the University of Massachusetts/Dartmouth and Fanning Technical College, where he studied painting with Alex Gazonas.  Jonathan relocated to Cape Ann in 1987, and since that time has received over 35 awards for his work including gold and silver medals from the Rockport Art Association.