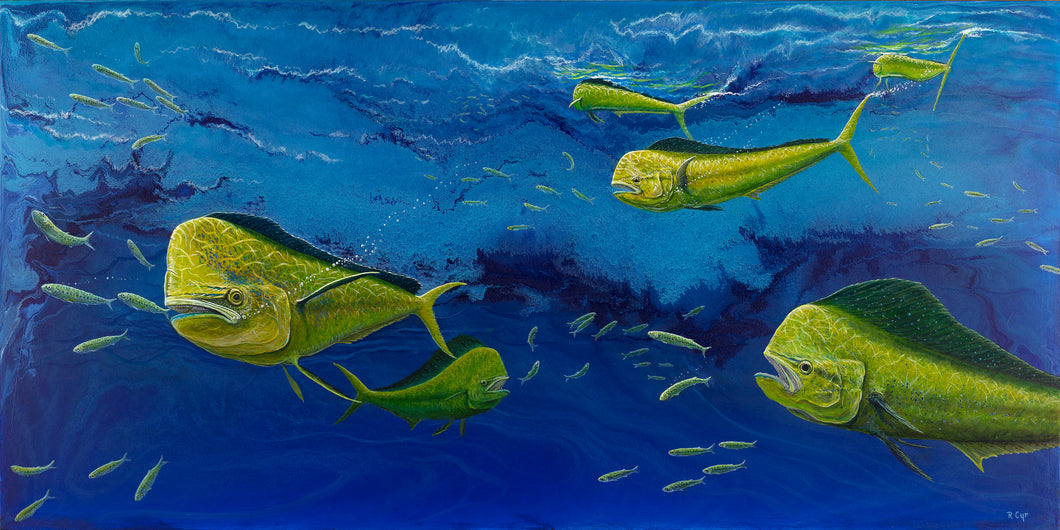 Mahi-Mahi Feeding Frenzy - Robert Cyr
JTG #:
Regular price $3,800.00 Sale
18" X 36" Hardboard
Acrylic

Born in Ipswich, Mass. in 1958, Robert Cyr is a self taught artist. He painted all his years high school but focused mainly on photography until 2014. He enjoys photography, and uses his photos for inspiration. He redirected himself  to painting in acrylic on Masonite. 
  " I have always been drawn to both water and wildlife, I try to capture the Drama of a scene and tell a story.
I spent almost every summer weekend for the past 20 years, living on a houseboat in Plum Island Sound where I get much of my subject matter."