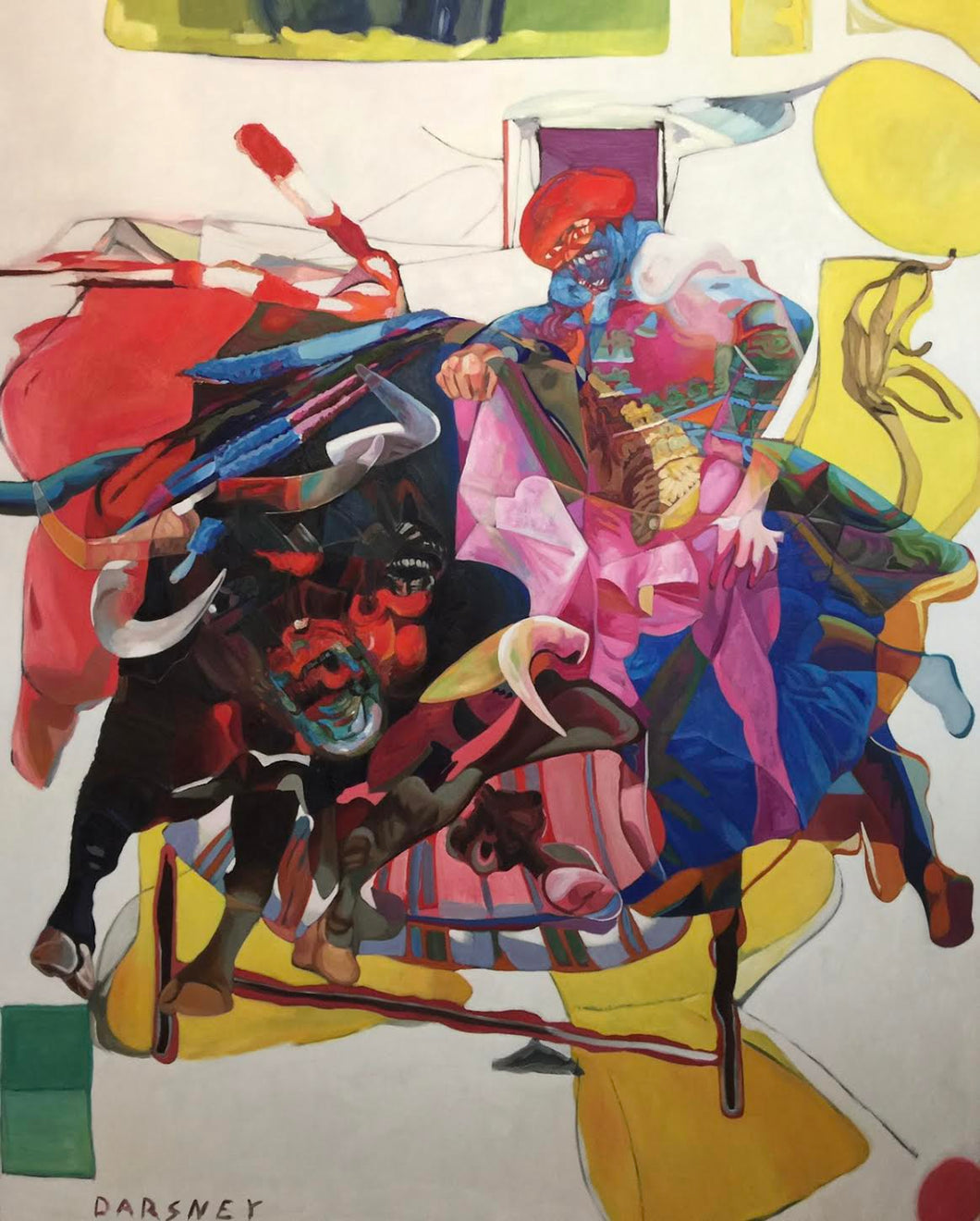 Matador - Thomas Darsney
JTG #:
Regular price $12,000.00 Sale
84" X 66"
OIL ON CANVAS
Thomas Darsney:
"I am mostly a self-taught artist, and I've come to the conclusion that composition has to be the most powerful thing, to make statements. I compare it to 'location, location, location' in real estate. Composition, composition, composition!" Darsney says. "If you don't pay attention to composition, even if you're the best painter in the world, then
it's going to be  difficult to move forward as an artist".