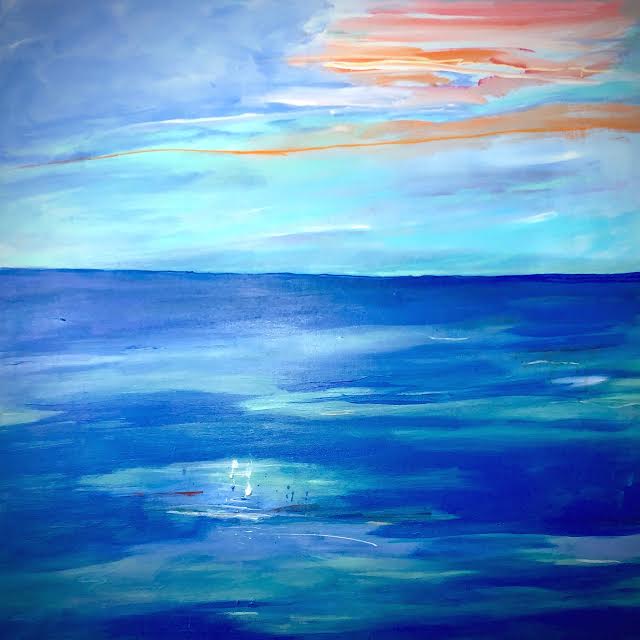 New Beginnings by artist Denise Fore
JTG #:
Regular price $1,800.00 Sale
36 X 36"
Acrylic on Canvas 
Denise Forté has been a dynamic creative force in New York, Boston and Florida for over 20 years.
After graduating college, she began her career as a creative director for several advertising agencies
including her own and developed award winning ad campaigns for her high-profile clients. Denise was
recognized for her creativity and honored by The Commonwealth Institute as one of the Top 100
Women in Boston. In 2007 she moved back to New York to pursue her passion for painting.
Now residing in Naples, Florida, the inspiration for her paintings is pulled from her surroundings focusing
on textures, color and the environment. Her canvases unleash a sense of calming emotion for the
viewer as well as a tactile element that draws you in. Denise's paintings have been featured in several
galleries and can be found in private collections.