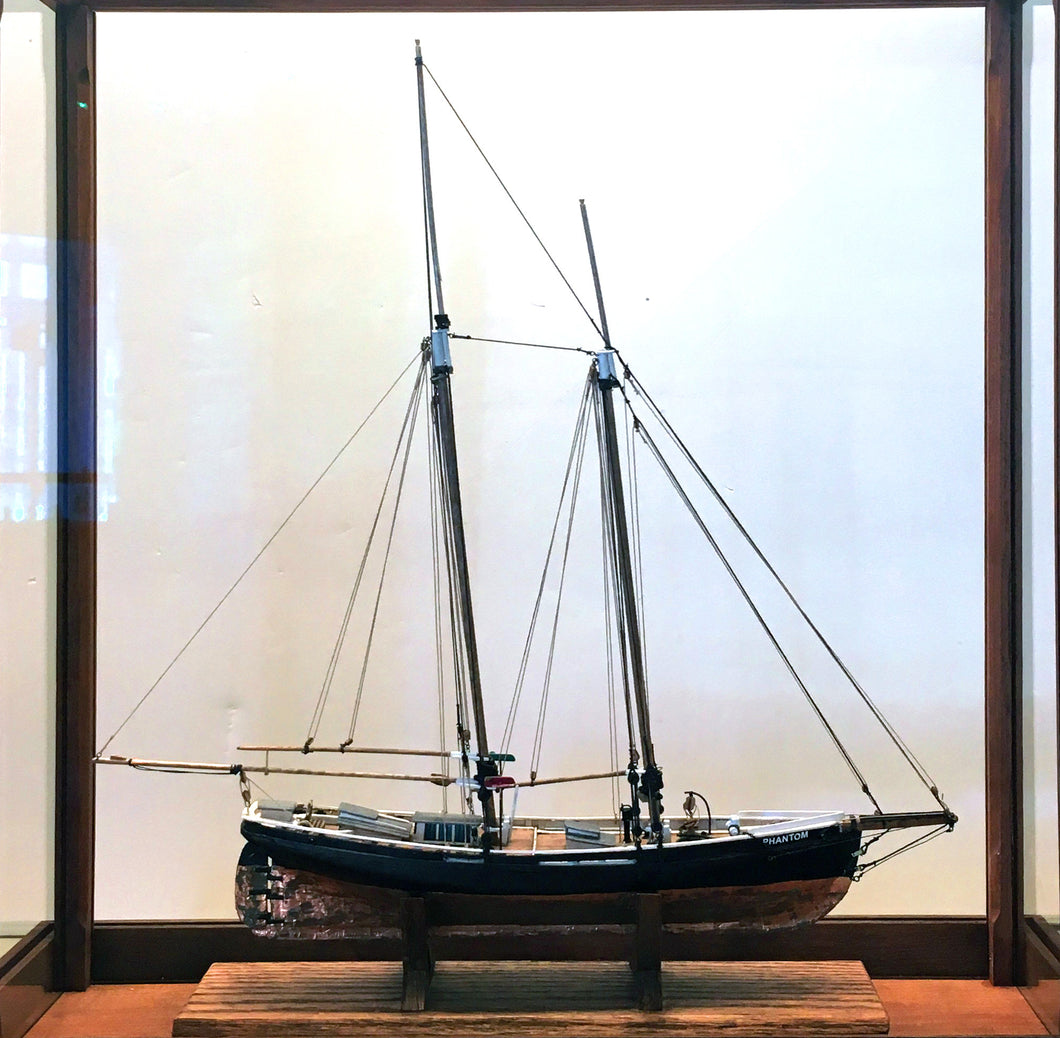 "Phantom LOA (Copper Bottom)" by Anthony Whittemore - Handcrafted Model Ship in Museum Glass Case
JTG #: 50098
Regular price Call For Pricing Sale
By Anthony Whittemore, M.D.
  Dr. Anthony D. Whittemore has been sailing since his father and Ray Hunt took him out from Cohasset in a stiff Sou'easter in Ray's prototype 210.  He and his wife sail the East Coast for 4 months of the year in their 50'cutter, Morning Light, out of Marion. Among several enterprises during the winters when the boat is on the hard, he maintains his sanity building model ships at their home in Sherborn.
Dr. Whittemore served as Chief of Vascular Surgery at the Brigham and Women's Hospital and ultimately assumed the position of Chief Medical Officer from 1999 through June of 2011. His publications exceed 100 peer-reviewed scientific papers and an equal number of textbook chapters and educationally relevant material.  He is a member of 20 professional societies and has served as President of the Boston Surgical Society, New England Society for Vascular Surgery, the Society for Vascular Surgery and the American Surgical Association.