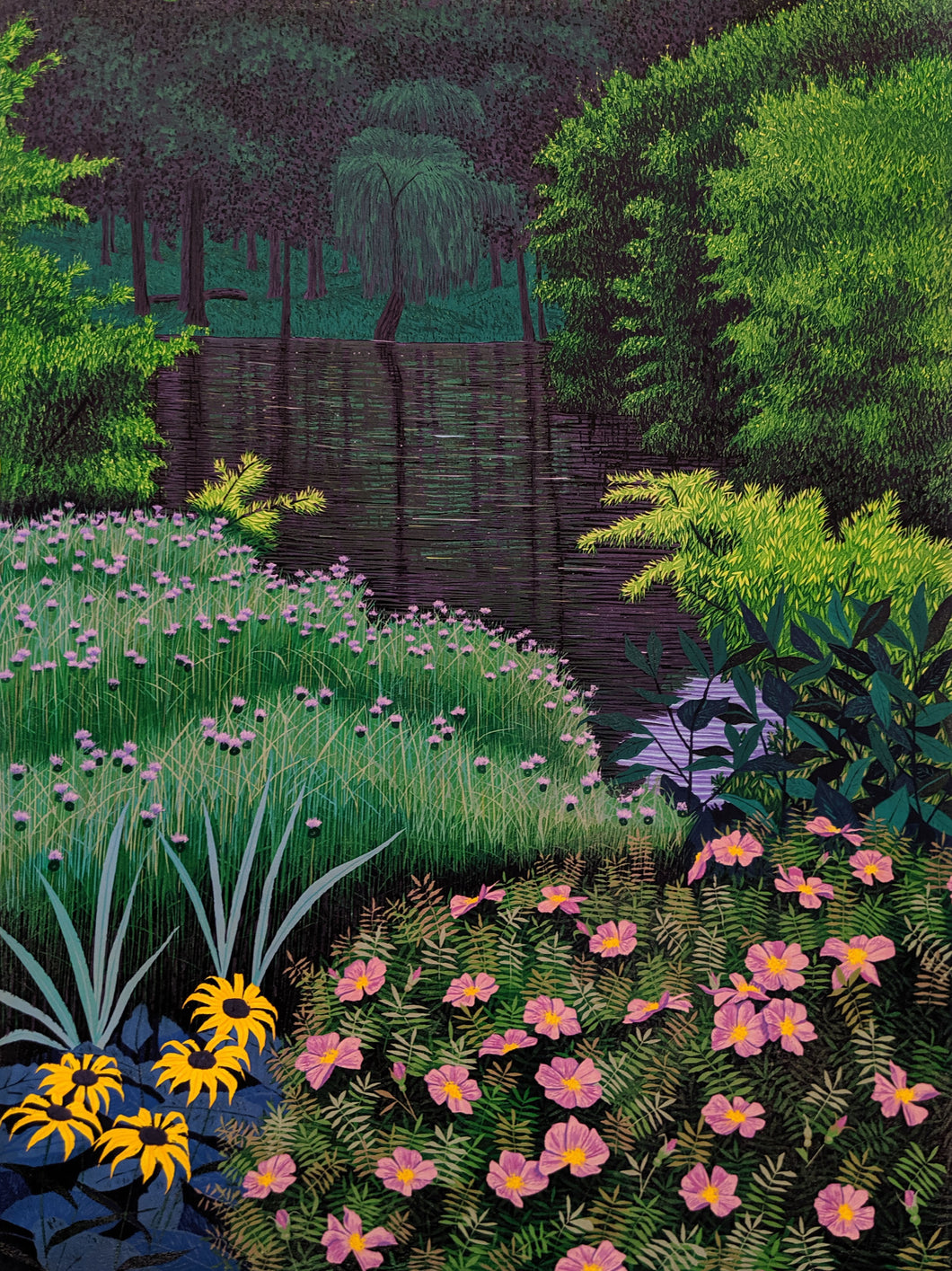 "Red River of the North" - Reduction Woodcut Print on Paper by Gordon Mortensen
JTG #:
Regular price $700.00 Sale
26 x 20" Unframed Woodcut on Paper
Gordon Mortensen (b. 1938, American) is one of the best known reduction woodcut print artists working in the U.S today. He works from watercolor studies to understand the color dynamics needed for the woodcut. The artist uses up to sixty-four colors and takes as long as three months to create the woodblock image. Although the final outcome has a painterly feel, it is unmistakably a woodcut with rich layered colors and wood grain textures. His early images mostly represent the upper Midwest landscape, and areas around where he lived in North Dakota. His color preferences in these early works is more muted compared to the brighter colors he favors to present his current home in California.