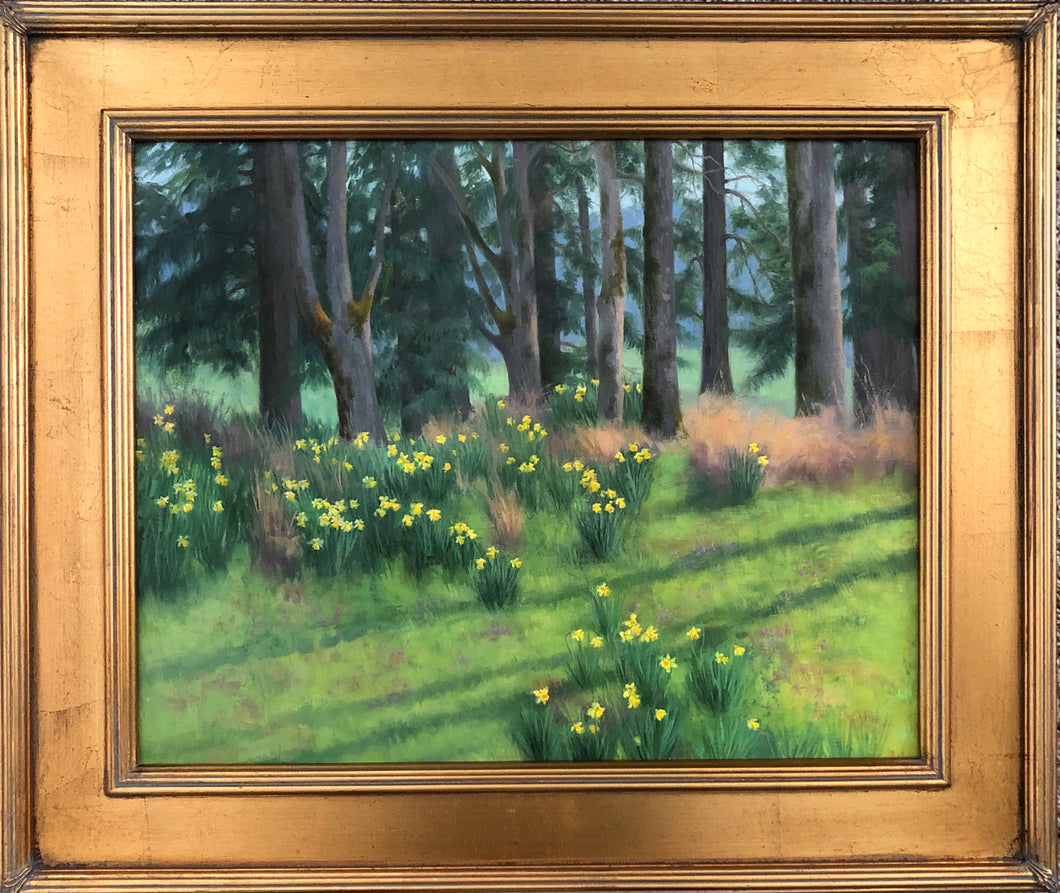 Spring Joy - artist Kristina Henderson
JTG #:
Regular price $1,600.00 Sale
16" X 20" Unframed
26" X 22" Framed
Statement from the artist Kristina Henderson
Our neighborhood has a preserve of native oaks with paths to meander. Originally the property was a farm and
these daffodils are a reminder of its former presence. In March, during the early morning hours the sun is low in
the east and creates long shadows from trees off to the right. The shadows contrast the vertical evergreens and
the meandering flowers created a dynamic, flowing design for me to capture. There were actually homes off in
the distance behind the evergreens, but I removed them as they were not what inspired the painting, nature
did!