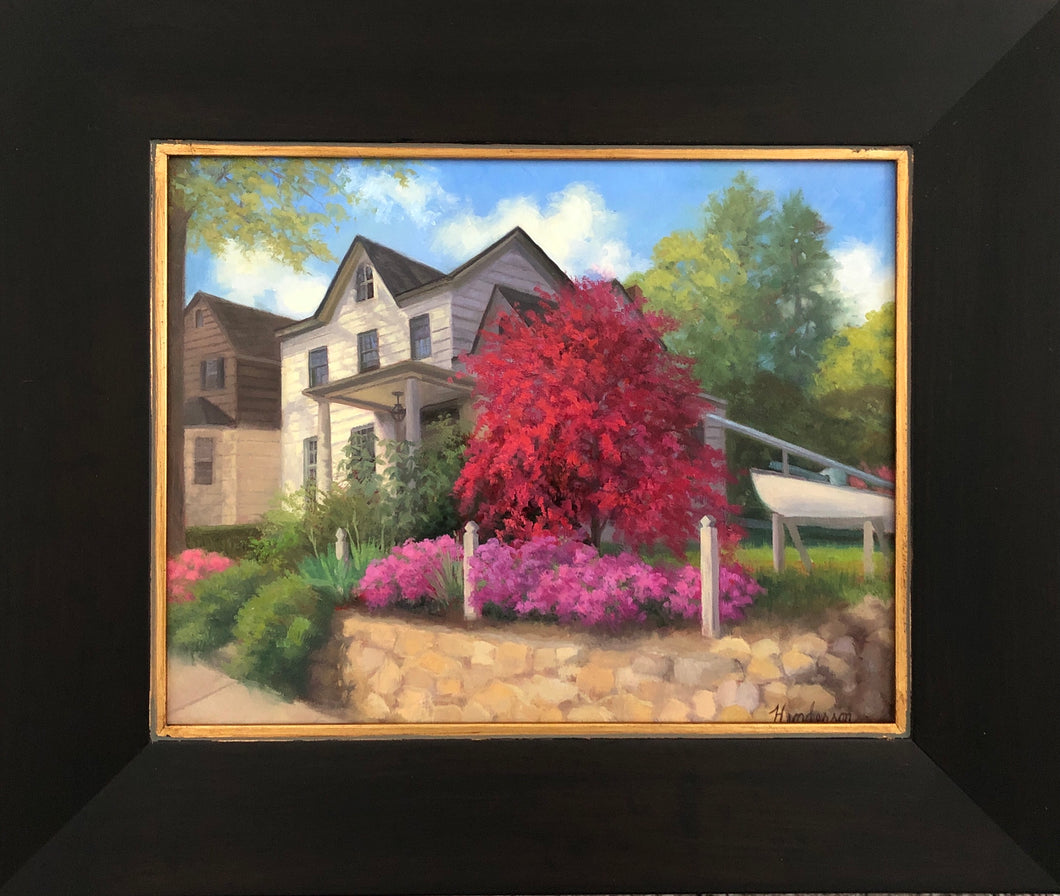 Sunday Dinners _ Kristina Henderson
JTG #:
Regular price $875.00 Sale
11" X 14" Unframed
17" X20" Framed
Oil on canvas 
 Artist Statement Kristina Henderson 
I grew up in Long Island and my friend that attended art school with me lives in this home. I was drawn to the crabapple tree so full of blossoms this year, in contrast to the remnants of picket fence that needed mending.  If the fenced had been repaired, the beautiful pink Azaleas would have been hidden from the view. Why the title "Sunday Dinners"? because it brings back Nancy and I cooking "gourmet" dinners for family and friends. I may be stretching the word gourmet but we tried!. The painting could have of any typical home that families gathered for great meals, family, friends and conversations.