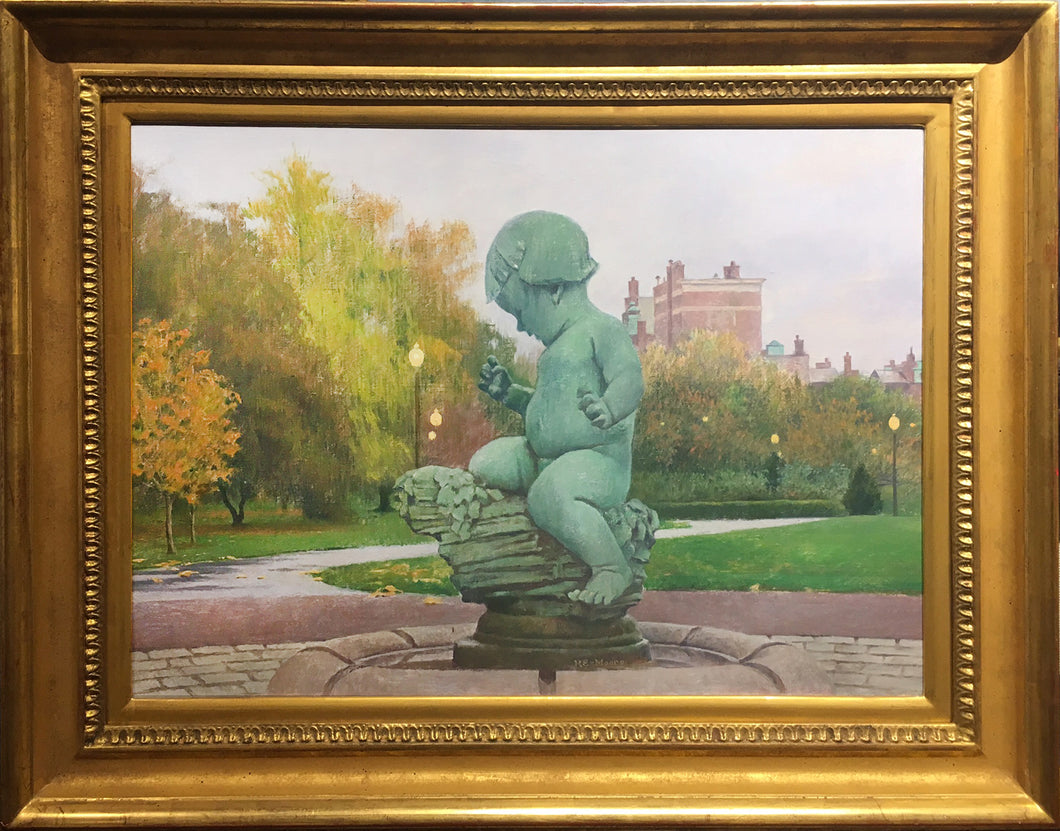 "Twilight Reverie" by Robert E. Moore - Antique Boston Public Garden Fountain Oil Painting
JTG #: 19006
Regular price $3,000.00 Sale
18" x 25" Unframed 
24" x 31" Framed 
Oil on Linen 
By Robert E. Moore (1956 - 2003)  
Robert Moore was born in Washington State in 1956. He attended Fort Wright College on an academic scholarship where he majored in art. Looking for traditional disciplines and techniques in painting, he went to New York to pursue independent study. While in New York, he received a grant to paint in Woodstock, New York and met the noted Boston painter R.H. Ives Gammell. He studied with Gammell for four years and became thoroughly experienced in the Boston School* tradition of painting. Robert also traveled extensively in Europe studying the Old Masters* of European painting.

His paintings, primarily portraits, still life and local landscapes are in numerous private and public collections and he was the recipient of many prestigious awards.

Moore's works are reproduced in the arts books entitled, Realism in Revolution - The Art of the Boston School and The Boston Painters 1900-1930.

Robert's paintings are included in the permanent collections of the Boston Public Library and the Boston Athenaeum. His work has also appeared in The New Yorker, Art in America and American Art Review.

Robert died in 2003 at the age of 46.